HOT PRODUCT | LOW STOCK ONLY 1 LEFT
⭐⭐⭐⭐⭐  4.77/5.0 (1047 reviews)
Sale price
$19.99
Regular price
$29.99
Unit price
per
SAVE NOW 33%
Sold out
BUY MORE SAVE MORE
CAR PROJECTOR™ ⭐⭐⭐⭐⭐
Sale price
$19.99
Regular price
$29.99
Unit price
per
SAVE NOW 33%
Sold out
Rolls Royce Roof... on a Budget
Rolls Royce might have the stars, but we've got the whole galaxy.
Turn any ordinary car roof into a celestial masterpiece. GalactiCar is your ticket to a starry night, every night.
Available in red and blue to match your aesthetic, or use BOTH and turn your car into your dream space.
Cruise Under a Blanket of Stars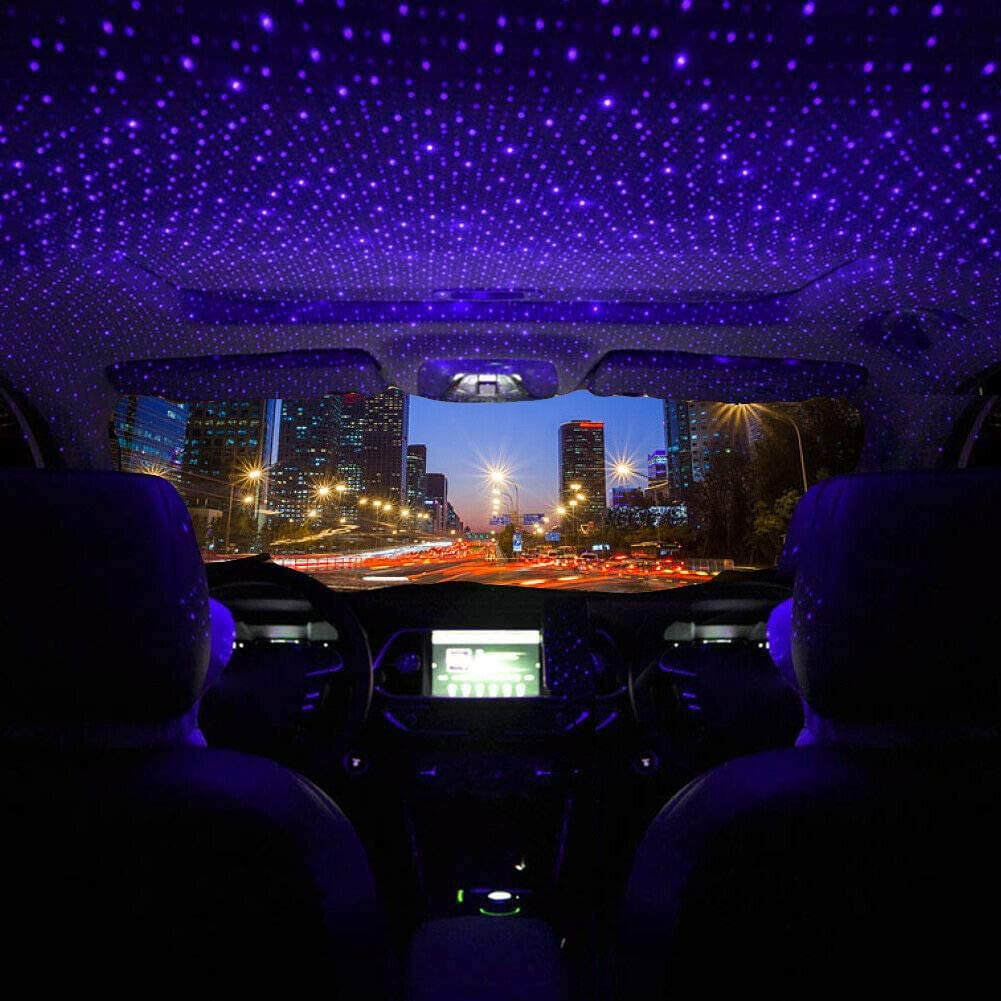 Transform your nightly drives into a stellar experience. The GalactiCar lights up your car's roof with a dazzling display of stars.
GalactiCar offers a touch of luxury and wonder, making every trip memorable.
Why wait for clear skies when you can have a galaxy?
Perfect for those Late Night Drives
Why settle for mundane when you can have magical?
The GalactiCar is here to turn your ordinary drives into extraordinary adventures.
With GalactiCar, every journey feels like a cosmic voyage. 
Plug into any USB port and turn your ride into something magical.
FREE FAST SHIPPING

30 DAYS MONEY BACK
Shipping Info

All orders are processed with 24-48 hours

Orders to United States can be expected to arrive within 5-11 business days.

For any questions or concerns, please contact us via email.
Get it between - and -. + FREE SHIPPING
View full details
💥 XMAS GIFT SALE NOW 🎄🎅 💥
STOCK IS RUNNING LOW
UPDATE: WE ARE CURRENTLY GOING VIRAL
STOCK IS RUNNING LOW
UPDATE: WE ARE CURRENTLY GOING VIRAL
STOCK IS RUNNING LOW
UPDATE: WE ARE CURRENTLY GOING VIRAL
STOCK IS RUNNING LOW
UPDATE: WE ARE CURRENTLY GOING VIRAL
STOCK IS RUNNING LOW
UPDATE: WE ARE CURRENTLY GOING VIRAL
STOCK IS RUNNING LOW
UPDATE: WE ARE CURRENTLY GOING VIRAL
STOCK IS RUNNING LOW
UPDATE: WE ARE CURRENTLY GOING VIRAL
STOCK IS RUNNING LOW
UPDATE: WE ARE CURRENTLY GOING VIRAL
STOCK IS RUNNING LOW
UPDATE: WE ARE CURRENTLY GOING VIRAL
STOCK IS RUNNING LOW
UPDATE: WE ARE CURRENTLY GOING VIRAL
STOCK IS RUNNING LOW
UPDATE: WE ARE CURRENTLY GOING VIRAL
STOCK IS RUNNING LOW
UPDATE: WE ARE CURRENTLY GOING VIRAL
STOCK IS RUNNING LOW
UPDATE: WE ARE CURRENTLY GOING VIRAL
STOCK IS RUNNING LOW
UPDATE: WE ARE CURRENTLY GOING VIRAL
STOCK IS RUNNING LOW
UPDATE: WE ARE CURRENTLY GOING VIRAL
STOCK IS RUNNING LOW
UPDATE: WE ARE CURRENTLY GOING VIRAL
Testimonials
★★★★★

JOE

Bought at Flash Sale recommend

★★★★★

AMY

★★★★★

ASHLEY

Top Notch Customer Support